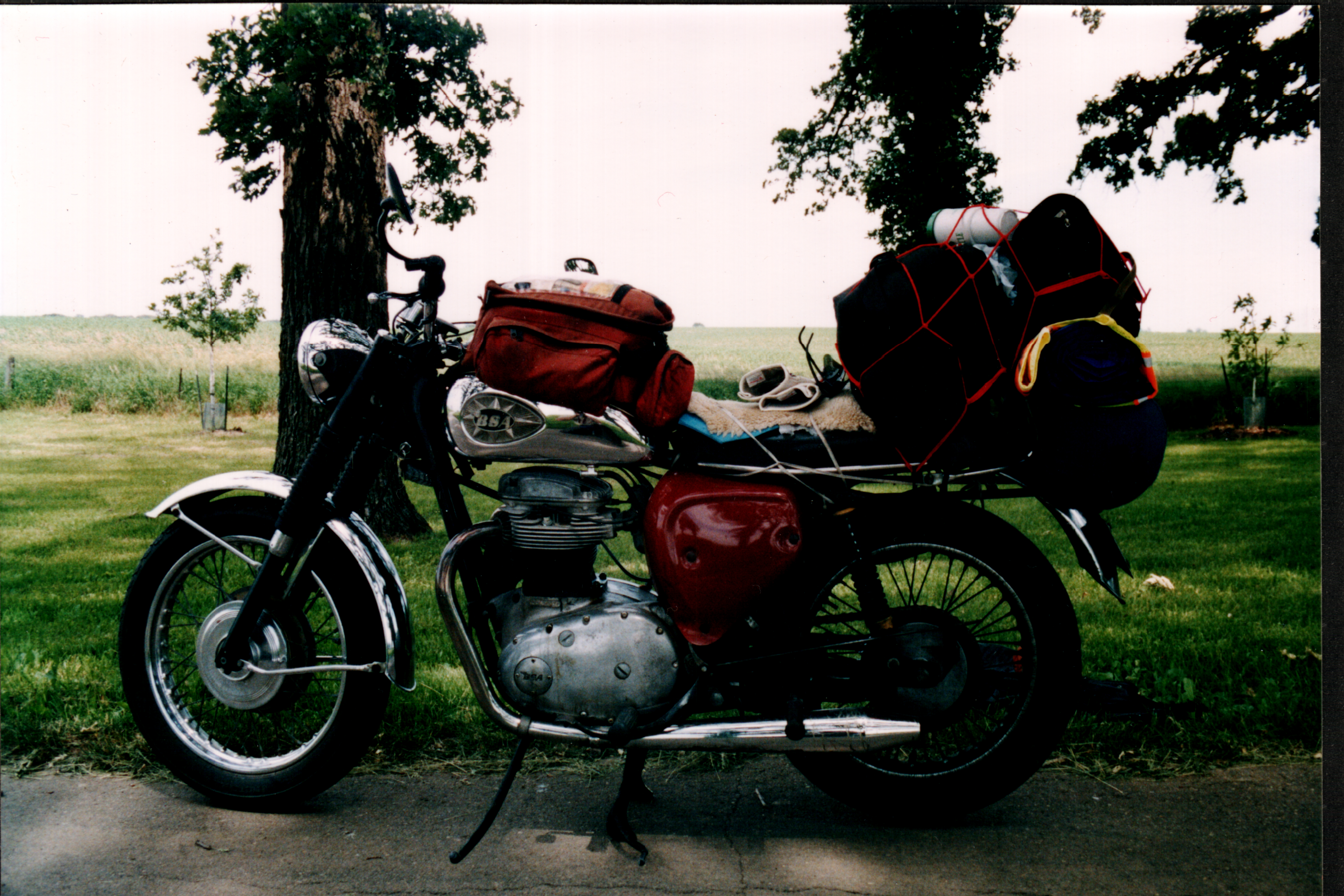 Riding British
I bought my first bike, a 1970 BSA Thunderbolt in 1978 from Hammils' Cycle in St. Paul. The Thunderbolt is a single carb 650cc twin. Mine had the red and chrome tank. Love at 1st site. This bike opened a whole new world to me. The need to ride was first felt my freshman year at Scattergood. The headmaster of the school, Tom Shaeffer, took a car load of us to see "On Any Sunday". The die was cast; the hook was set.
That motorcycle, now known as "BaSa" took me on many adventures that formed the basis of many things that helped me in my life.
My next motorcycle was a 1973 1/2 BMW R60/5. This bie has a white "toaster" tank. It is called 'Karl'. Like BaSa, Karl has continued teaching my life lessons.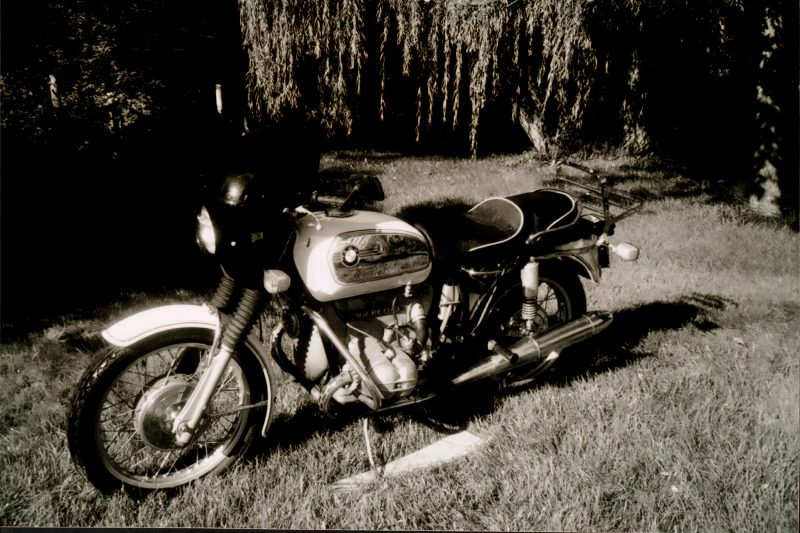 Over the years these bikes have taken west to Oregon and east to Ohio and many places in-between. Sun, rain, and snow, long days and longer nights, what's not to love.
I was a member of The British Roadriders, a fun club to ride with. The club also held ride-in rallys in Pease MN. A bike show and vintage trials, now that was fun. I now belong to the AMA, BMW MOA, and the really fun Airheads, Simple By Choice. Gotta Love it!